Workshops & Events
bringing in experts to talk about the stuff that matters
We are with you all the way!
That's why we bring in experts to talk about the stuff that matters to you in the parenting moments.
From before you are even pregnant, to when you are trying to decide what to feed your toddler, we can help.
Upcoming Workshops Include:
Family First Aid - October 23rd

Baby Massage - November 12th

Help You Baby Sleep Better and Be More Settled - 15th November 2019

Introducing Solids with One Handed Cooks - November 19th

Tears, Tantrums & Setting Limits With Your Toddler - 8th February 2020
& More to Come!
Playful Discipline with your Toddler
Learn what's really going on for your toddler when they misbehave.
Find out why rewards and punishments aren't helpful.
Understand why play is one of the most effective ways to respond to challenging behaviour.
Discover how to use play to:
Reduce aggressive behaviour
Help your toddler sleep better
Reduce separation anxiety
Stop whining
Adjust to life with a new baby Etc.....
Learn simple, fun & highly effective games to use throughout your parenting that will help your child from toddler to tween.
Saturday October 12th
9:30am - 12:30pm

In conjunction with Beaches First Aid, we are proud to offer CPR and first aid courses for parents, carers or family members wanting to learn first aid management of infants and children.
The course covers a range of situations and scenarios that an infant or child is likely to encounter in everyday living, including areas such as: Medical needs, Trauma, Environment, and Resuscitation. With a large focus on the practical application of first aid techniques, this course is particularly 'hands on'.
Wednesday 23rd October - 6-8pm
Introducing Solids with Blogger / Author Jess Beaton from One Handed Cooks
We are THRILLED to have Author & Blogger Jess Beaton from One Handed Cooks here to discuss all info you need to start thinking about the introduction to Solids.
Ideally suited for 4-6month olds
Covering topics including:
- How do I tell if my baby is ready to start solids?
- Which foods do I offer first, and how much?
- Are there any foods I should avoid?
- What about meat? And eggs?
- How many meals per day do they need?
- When can I begin to offer finger foods?
Tuesday November 19th - 10am - 11:30am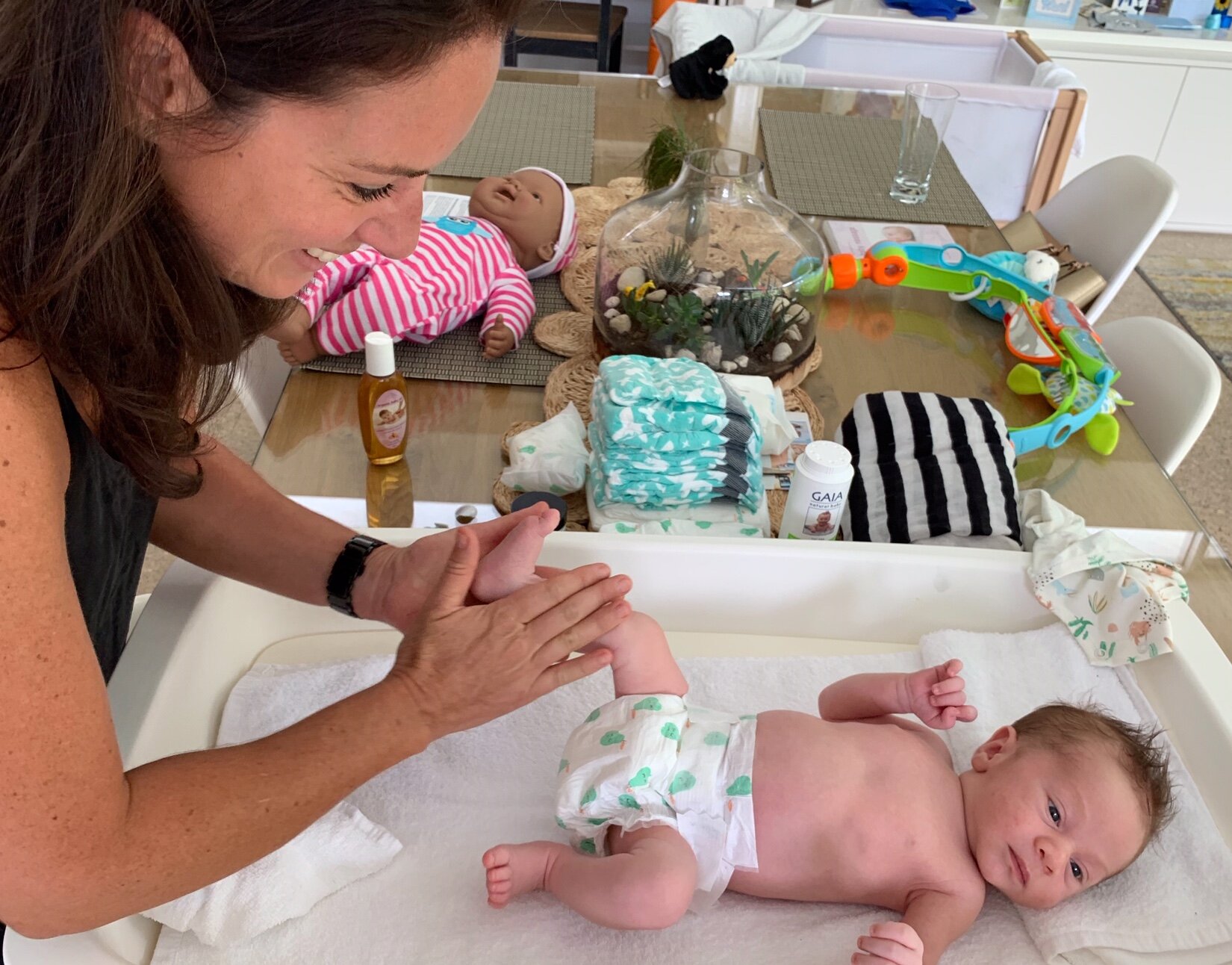 Baby Massage Introduction & Morning Tea
Babies love massage – and massaging your baby is more than a lovely bonding experience.
Join us for this demonstration massage class covering a few specific areas that can assist with reflux, colic and wind/constipation.
Jacqui Gorman is a Certified Paediatric Infant Massage Instructor & Consultant.
Babies to Pre-Crawlers Welcome.
Tuesday Nov 12th - 10am
Events are advertised throughout the year so sign up to our email list to stay up to date on what's happening and get your tickets, they will be in hot demand!